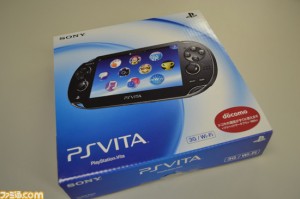 Playstation Vita went on sale on Saturday. Sony's Kaz Hirai and Andrew House attended the official launch in Tokyo. House said "Japan will get Vita before any other country in the world, and you will be the first people to get your hands on it. I hope you love it."
The Vita comes in two versions, the 3G version is priced at Y29,980, with the wi-fi version going for Y24,980.
Though Vita games are region-free, it seems that user accounts will be limited to one per memory card – at Y9500 for a 32GB card those aren't cheap so anyone wanting to create accounts in different regions will need deep pockets.
More pics here.
You can follow any responses to this entry through the RSS 2.0 feed. You can leave a response, or trackback from your own site.