Let's take a look at some of the add-ons available for the Nintendo 3DS.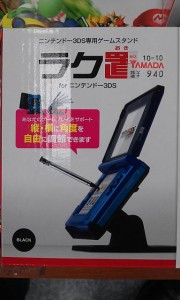 First up is the Rakuoki, a simple stand to allow for easy writing. It's not too expensive at ¥940.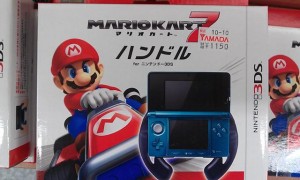 Next, we have the Handle, a steering wheel for racers. It might not be the best with the 3D on though, since moving the console tends to distort the 3D effect. At ¥1150, it too is also rather inexpensive.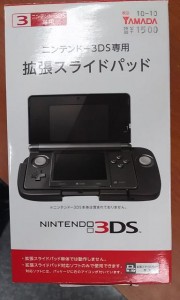 Finally, the one that's making big news, the Slidepad. This add-on was released in conjunction with Monster Hunter Tri-G and adds a second analog slider pad, 2 shoulder buttons, and ergonomic grips. It's also an official Nintendo product, hinting that a possible 3DS redesign and upgrade is coming. It's the most expensive of the add-ons available at ¥1500, but still not too much considering it may soon become a necessity. Here are some more pictures of the device:
You can follow any responses to this entry through the RSS 2.0 feed. You can leave a response, or trackback from your own site.