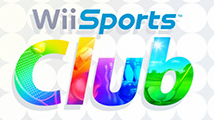 An HD remake of Wii Sports is heading to the Wii U. As well as using the greater accuracy of MotionPlus Wii Sports Club will feature online multiplayer for the first time. There will also be training modes so you can practice your skills.
Fans of particular sports may be pleased to know they can be purchased separately. How good a deal that is will depend on the pricing and how well the multiplayer works in practice. We're working on our tennis swings already here at JGG.
Wii Sports Club launches October 30th in Japan. Bowling and tennis will be the only sports available at launch, with others to follow.
You can follow any responses to this entry through the RSS 2.0 feed. You can leave a response, or trackback from your own site.