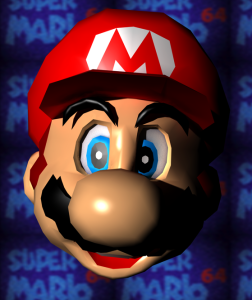 Nintendo are to announce the world's first virtual CEO as Mario takes over the helm at the Kyoto gaming colossus. The AI Mario has been developed in secret using a hefty chunk of Nintendo's vast cash reserves.
Utilizing highly advanced AI powered by an array of Wii U processors, the new boss will be responsible for high level decisions at the company. Its first task will be to turn around Nintendo's recent financial fortunes and restore success to the company. As well as commissioning new games it will also make hiring and firing decisions. Mario's voice will be enhanced by the SNES sound chip to give it added gravitas at meetings.
Outgoing Chief Executive Satoru Iwata wished his replacement every success in a public handover meeting. CEO Mario responded with a cheerful 'Bye Bye', prompting accusations of sarcasm from many of the assembled press.
You can follow any responses to this entry through the RSS 2.0 feed. You can leave a response, or trackback from your own site.