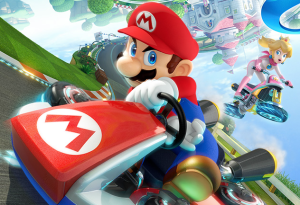 Mario Kart 8 launched a couple of days ago, and by all accounts it's a cracker. The game is being described as the best in the series and is getting rave reviews all over the gaming media.
Nintendo Japan are running a promotion where buyers of the game get to try out two other games for a month. These games can then be purchased at a discount. They're offering a pretty good selection: The Wonderful 101, Zelda: Wind Waker, Nintendoland, Pikmin 3 and Game and Wario. It looks like being a good way to check out any games you might have missed recently. Here's the link.
You can follow any responses to this entry through the RSS 2.0 feed. You can leave a response, or trackback from your own site.