Osaka is well served when it comes to video game bars. Space Station and Bar Continue are both great places to enjoy alcohol enhanced gaming. Joining them on our list of haunts is 'Bar Dendo'. Patrons can enjoy drinks while choosing from a huge range of software across a range of old and new systems.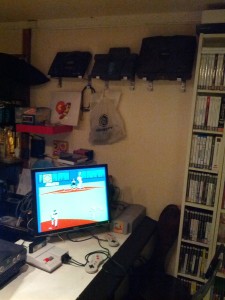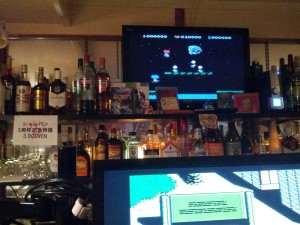 The place is pretty small but staff and customers are friendly and easy to chat to.
Bar Dendo is tricky to find – it is a couple of blocks South-West of Niponbashi station inside a large multi-floored building with no obvious sign outside. The area is perhaps best described as unusual so keep that in mind if unusual areas aren't your thing.
Here's their homepage with map:
You can follow any responses to this entry through the RSS 2.0 feed. You can leave a response, or trackback from your own site.