Osaka's America Mura contains a wide range of entertaining diversions, quirky shops, interesting cafes and fashionably dressed shoppers. It's also home to 'The Silver Ball Planet' pinball arcade. The place isn't too hard to find, it's inside the 'Big Step' mini-mall on the 3rd floor.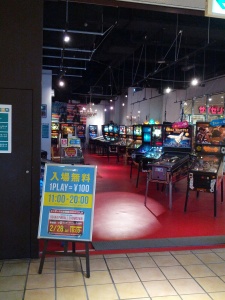 The Silver Ball Planet contains over 100 pinball machines including a number of classics and rarities. It truly is a pinball fanatic's dream with so many tables in one place.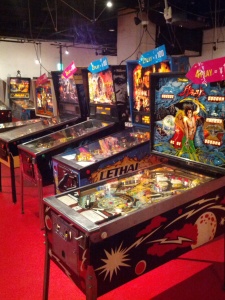 We tried a few of the machines and weren't disappointed.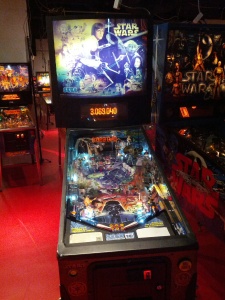 This Star Wars original trilogy table was fantastic fun. There are also two other Star Wars tables to try, including an Episode One table for fans of the more recent movies.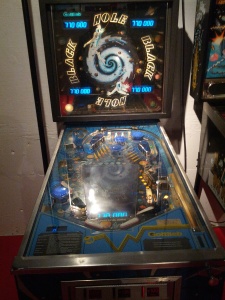 This classic Black Hole table was still going strong despite being over 30 years old.
The Super Mario Mushroom World table is a lot of fun, with the ball emerging from pipes in classic Mario fashion.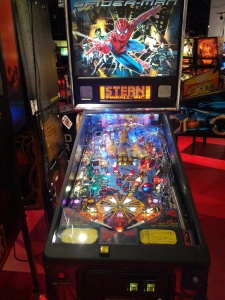 Our feeble pinball skills were no match for this Spiderman table.
Enjoyed this Wizard of Oz table, and won a free play!
Overall this place comes highly recommended – for pinball fans it is probably the closest they can get to heaven on earth, and for other gamers it's worth spending an hour or two trying out a few of the tables. There's a huge choice so I'm sure everyone would find something that appeals.
Gamers of legal age might also want to check out the gaming bars nearby, Space Station and Bar Continue.
Here's the official site:
Silver Planet Pinball
You can follow any responses to this entry through the RSS 2.0 feed. You can leave a response, or trackback from your own site.