Sounds like a good deal doesn't it? Buyers of Demitasse canned coffee will be getting something extra with their purchase this September – one of these cute Namco chain plate souvenirs. There are 7 designs including Pac-Man, Mappy, Xevious, Dig Dug and Galaga.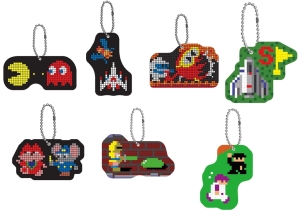 I wouldn't mind picking up a few of these – wonder if the coffee is any good?
You can follow any responses to this entry through the RSS 2.0 feed. You can leave a response, or trackback from your own site.