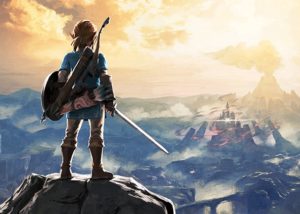 The Switch debuted last Friday and it looks to have launched with an instant classic. Zelda:Breath of the Wild has picked up rave reviews being described by some as the best game in the series. Edge magazine awarded the game a coveted 10/10 score, and Eurogamer ranked it as essential. Breath of the Wild is also available on Wii U, which owners of the older console will be pleased to hear, runs the game without any major compromises and only marginal changes in graphical quality.
The Switch itself had a decent opening weekend, outselling the Wii U launch and shifting 80,000 units. We'll be watching it closely over the next few months to see how it performs. The new Mario game later in the year will surely give it another boost.
You can follow any responses to this entry through the RSS 2.0 feed. You can leave a response, or trackback from your own site.