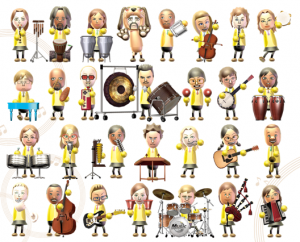 There's going to be no getting away from this game soon. On October 16th Nintendo's much hyped Wii Music finally hits the streets. After the success of Wii Fit, Miyamoto san and co will be hoping this manages to make as much noise with the gaming public.
The official site has just launched and comes complete with video clips of Miis making music. Wii Sports veterans will no doubt see some familiar faces as they look to have used the same characters.
[Read]
You can follow any responses to this entry through the RSS 2.0 feed. You can leave a response, or trackback from your own site.