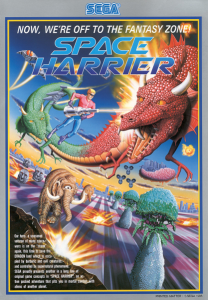 Sega's Tez Okano says he wants to work on a new Space Harrier game as his next project. The developer has just finished Thunder Force VI for the PS2. The side-scroller is the first in what is hoped to be a series of shoot-em-up revivals from Sega. Future projects are very much dependent on the commercial performance of Thunder Force VI.
[Edge, via Videogamesblogger]
You can follow any responses to this entry through the RSS 2.0 feed. You can leave a response, or trackback from your own site.