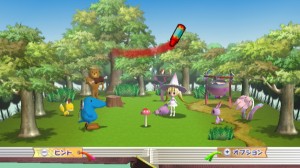 Here's one for the kids. Popple and the magical crayon sees you advancing through a pop-up storybook world, using different coloured crayons to solve puzzles. The game will start out very easy and gradually get more difficult as things go on, although not too difficult by the looks of things. This game looks very cute, and it's hard to resist the appeal of a chicken playing the violin.
Popple and the magical crayon will cost 800 Wii points from January 27th.
[Read]
You can follow any responses to this entry through the RSS 2.0 feed. You can leave a response, or trackback from your own site.