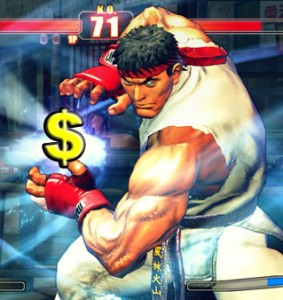 Street Fighter 4 has already sold 2 million copies, just two weeks after release. Some gamers had to leave stores empty handed as the game rapidly sold out. As well as making a few dollars for Capcom, Street Fighter 4 has proved a big hit with reviewers, with metacritic scores of 93% on Xbox 360 and 94% on PS3.
Capcom were in need of a hit after a slow 2008, so this is good news for them, and good news for their many fans.
[Read]
You can follow any responses to this entry through the RSS 2.0 feed. You can leave a response, or trackback from your own site.