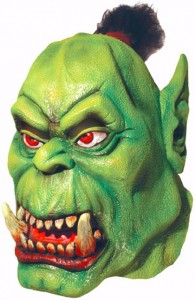 Wonderland found some great World of Warcraft themed masks. With the recession still going strong, how about getting your halloween stuff in the off-season?
[Read, via Wonderland]
You can follow any responses to this entry through the RSS 2.0 feed. You can leave a response, or trackback from your own site.