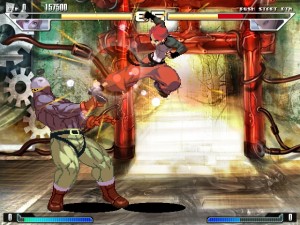 SNK fans will be pleased to hear that Yatagarasu Attack on Cataclysm has hit its crowdfunding goals and will be getting a load of new characters and extras. The game is developed by three former SNK developers.
This new version will be fully localized for English speakers. The original is currently available on the rice digital store.
Here's some live action cosplay inspired by the game:
You can follow any responses to this entry through the RSS 2.0 feed. You can leave a response, or trackback from your own site.