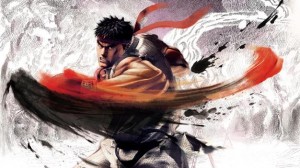 Tomorrow sees the Japanese launch of Super Street Fighter 4. The updated version of Capcom's superlative fighter includes ten new characters as well as new gameplay modes, moves and features.
The additional characters include old favourites T-Hawk, Deejay, Cody, Guy, Adon, Dudley, Ibuki and Makato from older Street Fighter games and the Final Fight series. The two newcomers are taekwondo expert Juri and Turkish oil wrestler, Hakan.
The old car and barrel smashing bonus stages have been restored, there's a new 8 player team battle mode and a winner stays on 'Endless Battle' mode where spectators can discuss the match in progress.
As if that wasn't good enough the game is launching at a low price, reflecting it's status as an update rather than completely original game. You can pick it up for 4,990 yen, or 5,990 yen for the special edition.
You can follow any responses to this entry through the RSS 2.0 feed. You can leave a response, or trackback from your own site.