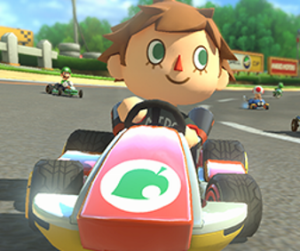 Mario Kart 8 has been a joyous triumph for the Wii U. Like so many of the platform's games it feels like the quintessential entry in the series. The first of its two bundles of DLC was a big success, bringing a generous selection of new tracks and racers to the game.
The second bundle was expected to be more of the same, but it turns out Nintendo have an extra surprise in store for us. For the first time, Mario Kart will be getting a 200c mode, effectively adding a fourth difficulty level. This means that as well as the new tracks, long term players will have a reason to go back to all the old favourites, to try and master them at this new faster speed. Unlike the extra tracks, the 200c mode will be free of charge.
Additionally, the new mode and second group of new tracks will be available earlier than planned, on April 23rd, so there isn't that long to wait.
You can follow any responses to this entry through the RSS 2.0 feed. You can leave a response, or trackback from your own site.