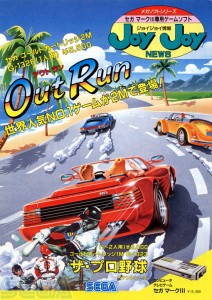 Sega Japan have archived their old newsletter, Joy Joy News. The archives are full of cheerful pics and screenshots from the days of the Master System/Sega Mark III. There's also a load of info about their old consoles from the SC-3000 through to the Saturn. This is a real nostalgia fest, we found a few long forgotten favourites in here (Thunderblade anyone?). Take a look.
[Sega, via Insert Credit]
You can follow any responses to this entry through the RSS 2.0 feed. You can leave a response, or trackback from your own site.