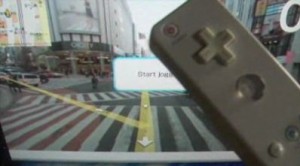 If, like us, you're starting to tire of running through Wii Fit's sunny landscapes with your half-baked Mii version of Michael Jackson then here is a treat for you. An extremely clever, and possibly insane Japanese person has written some code that lets you run round google street view using the Wiimote.
Google street view has been getting a lot of stick in Japan; largely due to people peeking at each others underwear, which is usually hung out in full view of passers by. Of course people are way too polite to look at it in real life, but Google street view is very much not real life. And running around with a Wiimote in your pocket starring at pants is not something we condone or recommend.
You can follow any responses to this entry through the RSS 2.0 feed. You can leave a response, or trackback from your own site.