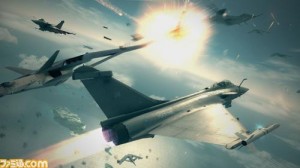 Ace Combat 6 and Beautiful Katamari will be included in the latest Xbox 360 hardware package. The 29,800 yen value pack also includes a 60gb hard drive, wireless controller and media remote, and will be available from November 6th.
In more good news for 360 owners, the platinum software range is set to expand with several good titles released over the coming weeks. Gundam Musou and Ace Combat 6 will be available for a wallet friendly 3,800 yen. Beautiful Katamari, Lost Odyssey, PGR 4 and Assassin's Creed will go for an even more wallet friendly 2,940 yen.
[Read]
You can follow any responses to this entry through the RSS 2.0 feed. You can leave a response, or trackback from your own site.